Good to keep this in mind in September when the next wave of BS fear porn is launched to try and scare people into compliance again. Do NOT comply!
For more information: https://www.thetruefactsc19.com/
Bob Moran Gallery – FREE for Publication
Bob Moran is a multi-award-winning British illustrator and cartoonist. His work deals with themes of politics, ethics and family. He uses emotion to convey important messages, defend moral principles and to invite people to reflect on what really matters in life.
Between 2011 and 2021, Bob was political cartoonist for The Daily Telegraph. During this time, he established himself as one of the most revered and popular satirists in the UK.
His beautiful artwork and cutting commentary has brought him international acclaim and numerous awards, from organizations such as The Foreign Press Association and The Cartoon Arts Trust.

In 2022, Bob partnered with The Democracy fund and now creates cartoons available for FREE publication use. Visit the Gallery >>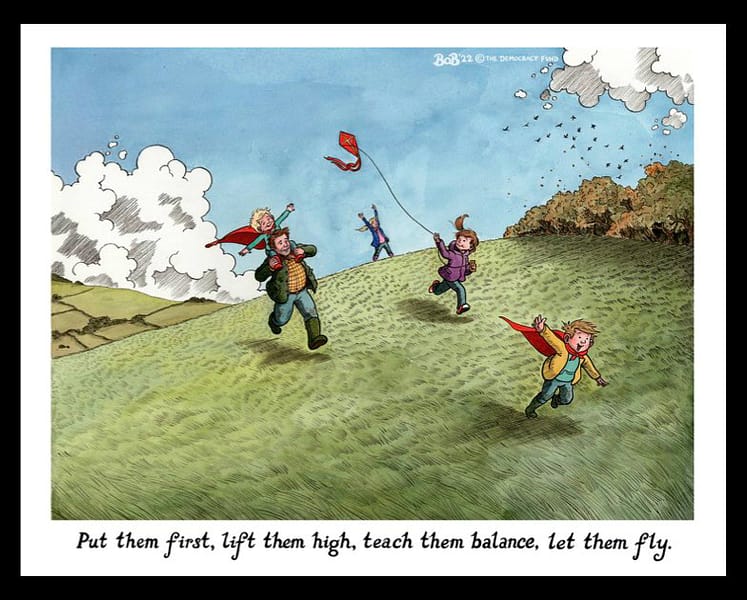 I encourage you to review the amazing art in Bob's Gallery!